FLASHBACK 2018

Half a century, shattered memories, greener pastures
and moving on into the future with lots of masterminding
with inspiring and motivating friends and partners.
Half a century
HECK! Half a century? How did time go by so fast?
I still feel like I'm 18 (maybe 21 – that's an adult, not?) and sometimes have no clue whether I'm coming or going.
Ok, so they say that midlife and menopause are second puberty.
And to quote Brené Brown: "Midlife is not a crisis. Midlife is an unraveling. By definition, you can't control or manage an unraveling. You can't cure the midlife unraveling with control any more than the acquisitions, accomplishments, and alpha-parenting of our thirties cured our deep longing for permission to slow down and be imperfect."
Well, then, we have a lot of unravelling to do…
So to celebrate my big day, instead of having a huge bash, the family spent the evening with me, celebrating.
And look at all those awesome, beautiful flower bouquets – I LUV flowers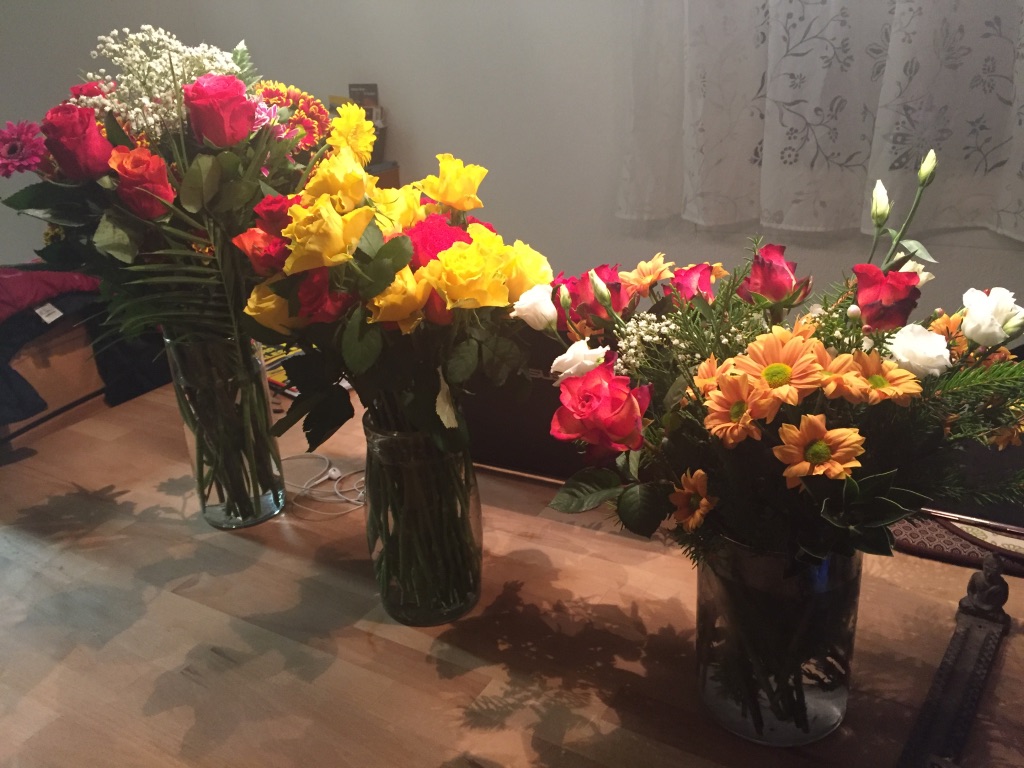 Shattered memories
After somehow not having a crisis about turning 50, I was not spared from another one.
Crockery that I was given for my 20th birthday was going to make its way from Namibia to Switzerland. Unfortunately, very unfortunately, it was not handled with care on it's journey, and arrived in bits and pieces.
I was devastated. The memories, the anticipation of "souveniring the past" – SHATTERED.
Nearly a year has gone by, and the odds and ends are carefully packed in the box awaiting life support. I guess I'll have to chose the most precious piece to have it saved, as alas, patching them all up will probably take another life time and cost an arm and a leg.
At least 3 of the coffee mugs (especially that of my beloved dad, who is now in heaven – how do I know he's in heaven, coz I just know) survived the ordeal.
I know, I know … don't get on my case – this is a first world problem…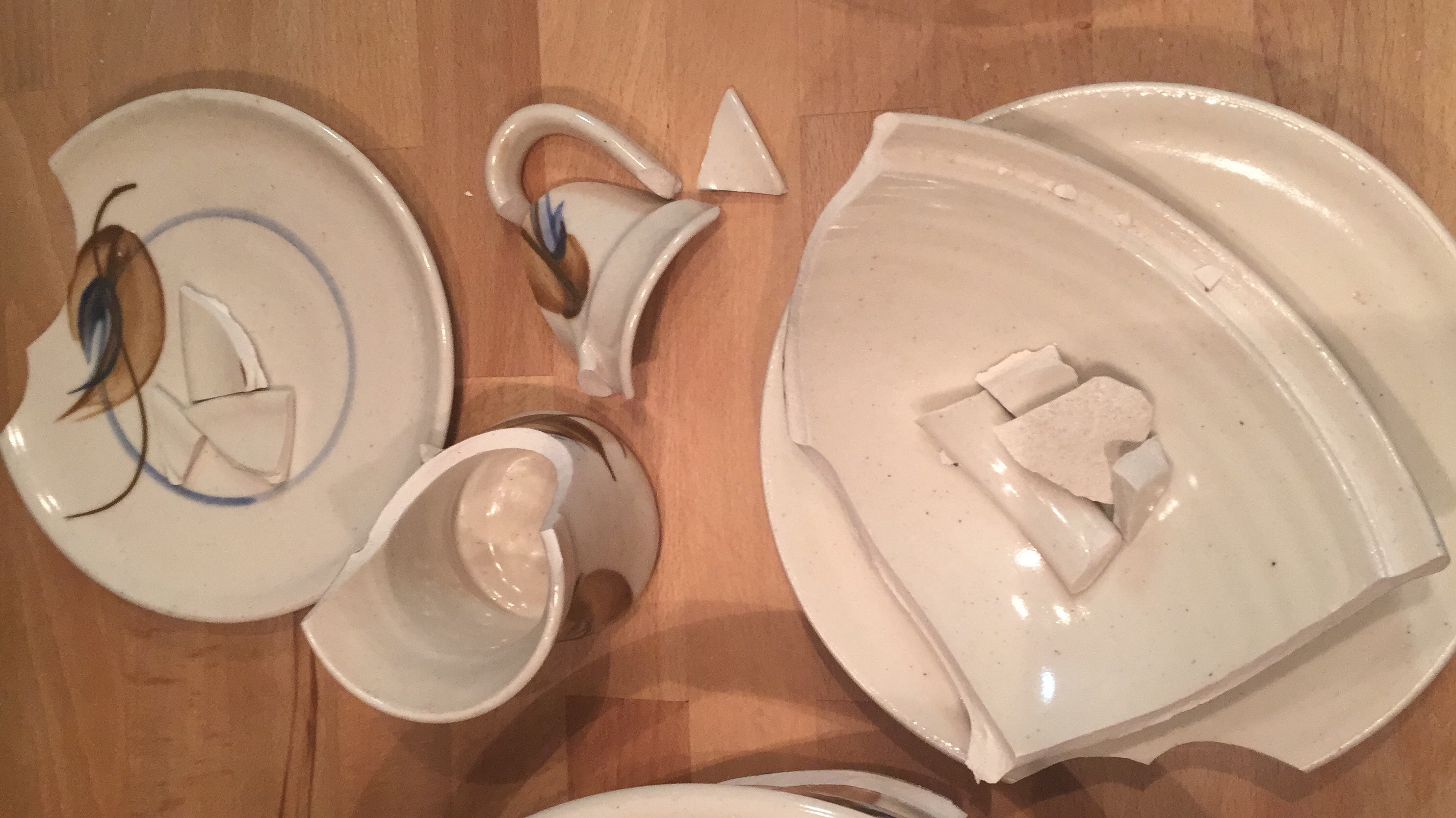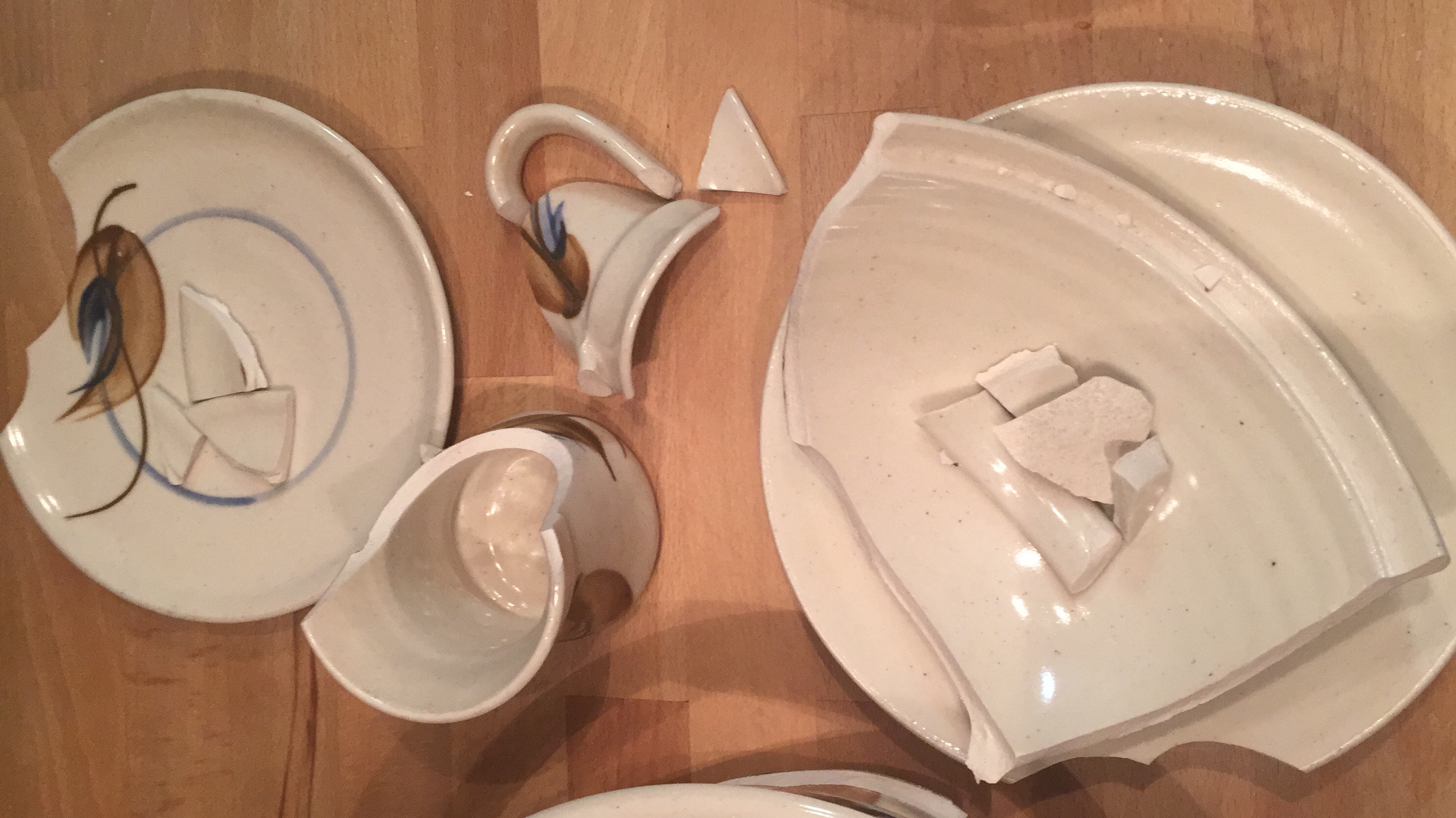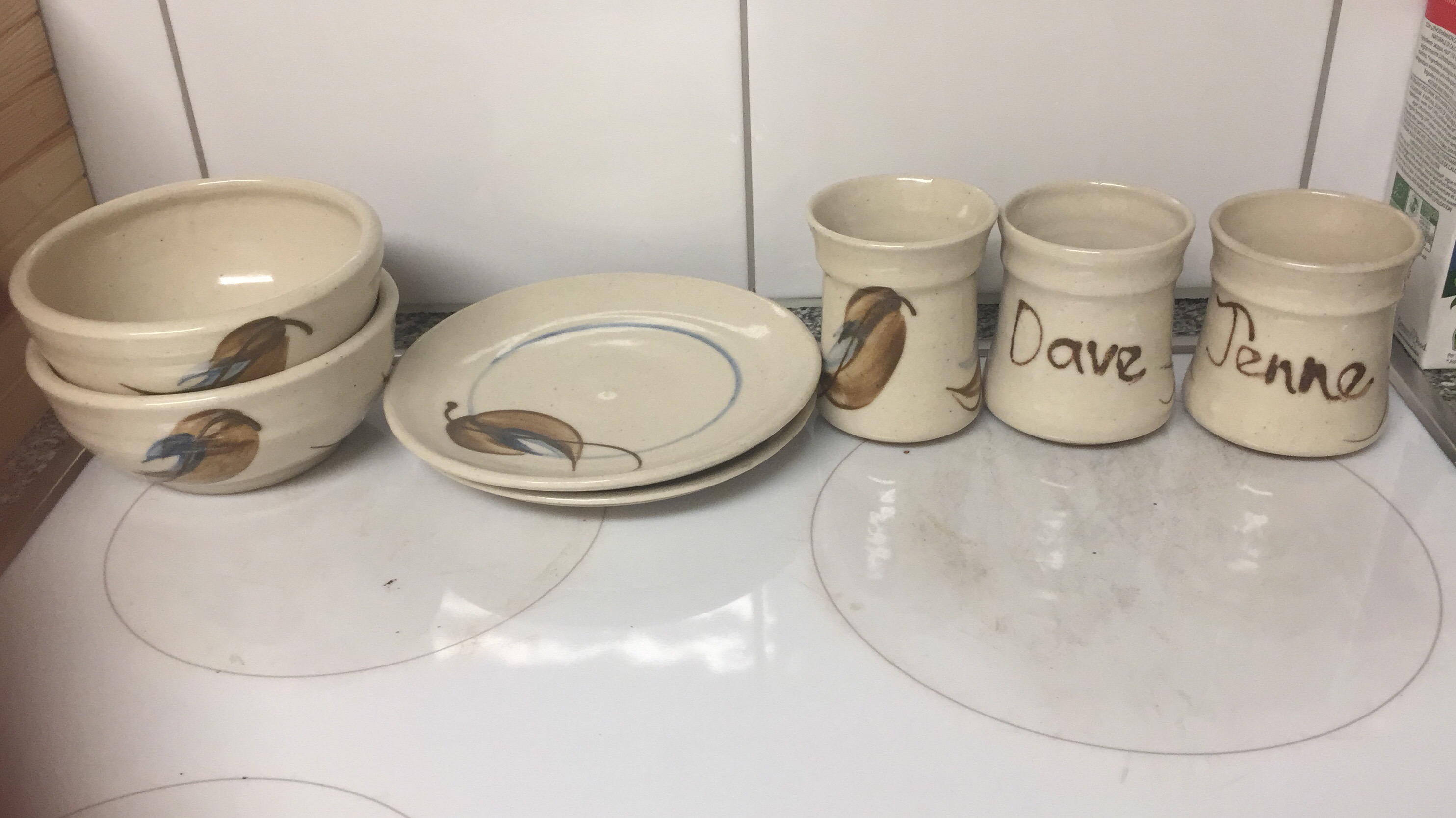 Sigrun live
As i mentioned in my last post – I spent two weeks in Sri Lanka at an Ayurveda retreat at the end of 2017. I guess the midlife unravelling hadn't hit home – and it felt more like a crisis. I needed to get my head and heart sorted out. My business as a Kinesiologist and Hypnotherapist had taken off – but not enough for me to leave my JOB (just over broke) status.
Coming or going? Starting or stopping?
What to do, what to do…
Decisions, decisions…
Well, around that time and especially toward Christmas this inspiring lady kept popping up in my news feed, and in January was offering an online coaching for 2018.
Soooo, having sussed her out for a while, devouring all the brilliant free content she has to offer, I decided it was now or never. SOMBA was booked.
End of January was the first live event where I met some super inspiring entrepreneurs, amongst other, my first new online-mastermind buddy. I had never in my life expected to do something quite as crazy as this. All jokes aside – this new territory scared the living sh**  aka daylights out of me, and it threw me a curve. What the hell did I think I was doing? Am I really a solopreneur?
But as we say, it's now a thing of the past, (well not really as I'm still in the midst of it)  – and we keep on marching forward. Going through the process of growing, becoming braver, being more visible and learning to navigate rough waters – whatever that means to you, for me it means getting out there in public space…
Camping for old people – or for the not faint at heart…
Another "don't get on my case – this is first world"
We have a caravan in the mountains close to Walensee, Canton St. Gallen – for those of you who don't know where that is – you can go and google it later – I'm not going to link it for you HAHAHA. Geography homework baby…
And every year we spend some time there in winter skiing and in summer hiking (well, we used to… hike that is). HOWEVER, with the kids going through puberty and all that fun stuff, it's just the hubby and I that really go up there at the moment. Spending time in nature, with no loud music, no parties till who know's when, no all-nighters.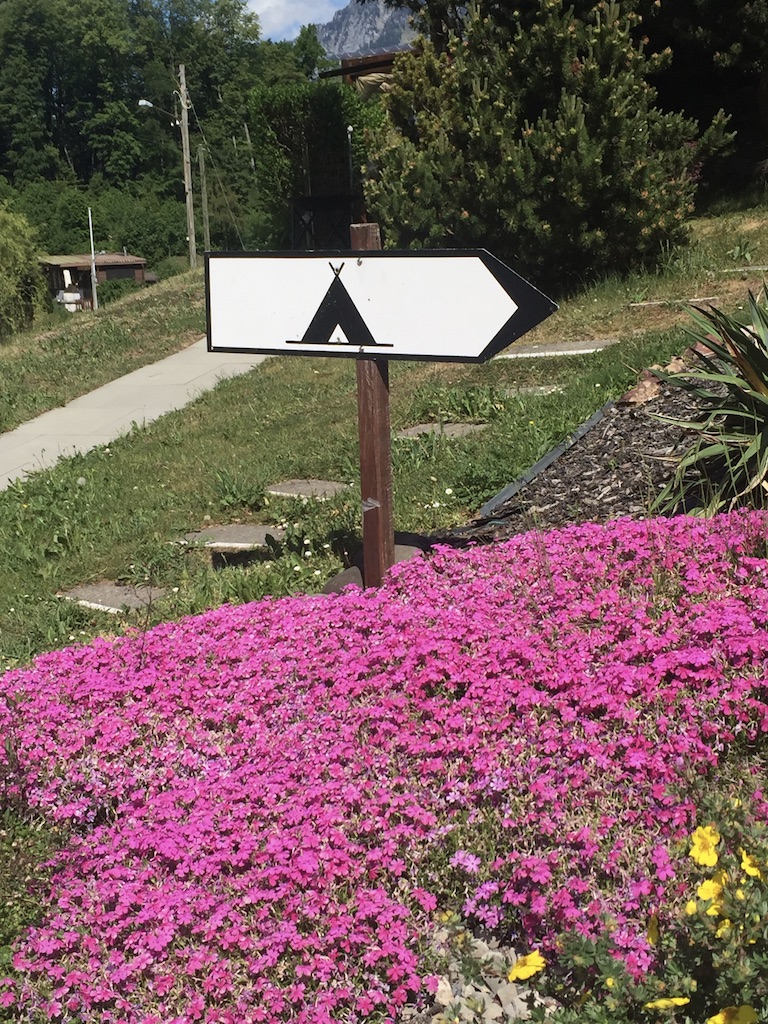 Camping – Oberterzen – Canton St. Gallen
Summer floods
So having spent a peaceful weekend in the mountains, life gets back to normal. Or so one thinks…
There were freak storms in and around the area we live in and many houses/homes were flooded. Thank goodness we were spared the drama – many neighbours not. Almost the whole settlement got involved with the clean up. Terraces, cellars and garages were under water and some severe damage was done. Luckily no-one was injured.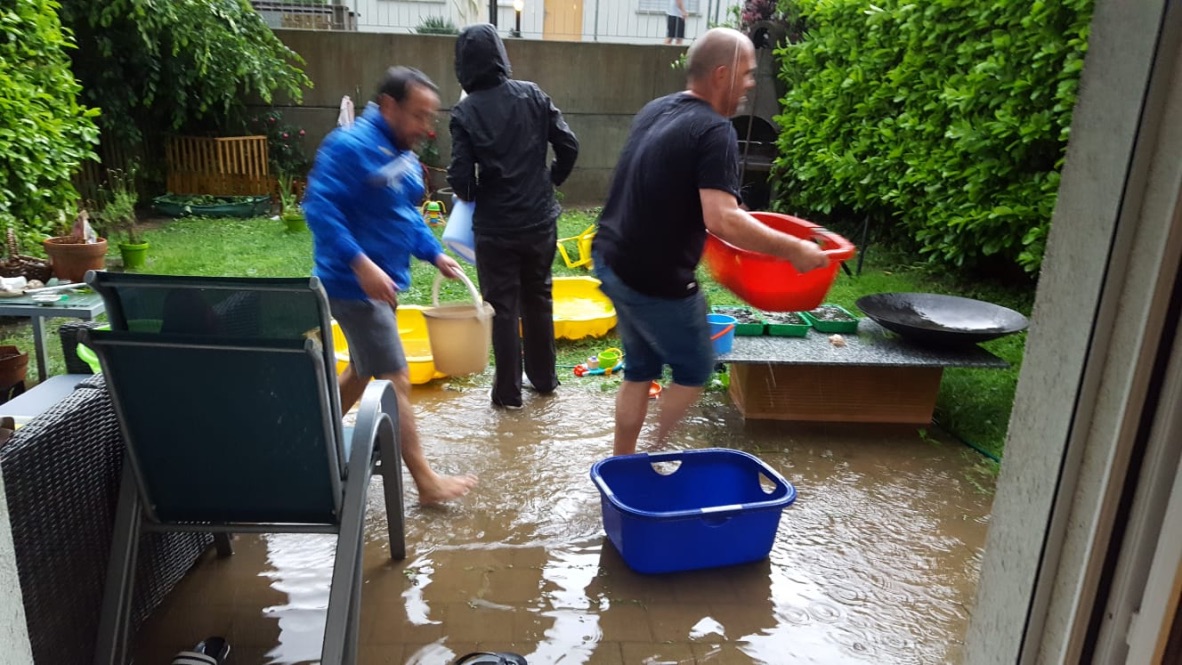 Kids growing up
And just when you think things are calming down and getting quieter, the next event takes place. That's how you know you're getting older (OLD). The baby of the family gets confirmed. A signal that the kids are growing up, becoming mature and hopefully wiser.
What happened to small children??
"Furry friends"
Because of the high temperatures and little to no rain, a lot of animals were at danger of dehydrating. We knew we had a hedgehog in our garden, but were pleasantly surprised when we discovered that they had had offspring. These little guys (or girls – didn't check…) were very grateful for the supplies during those rough times.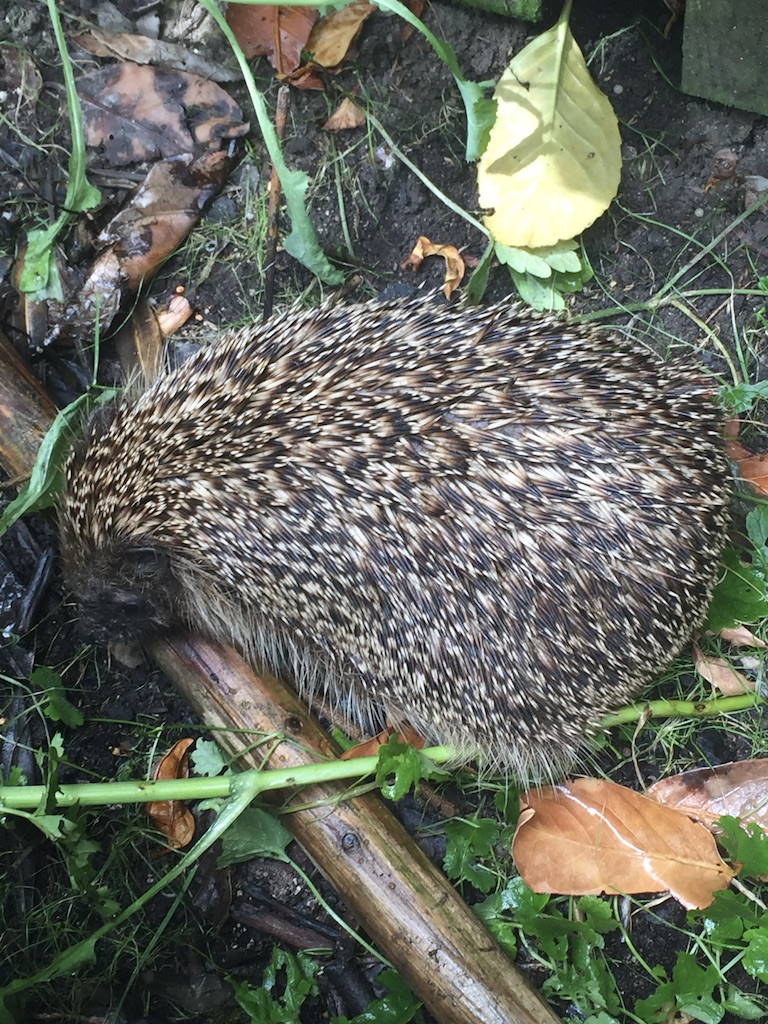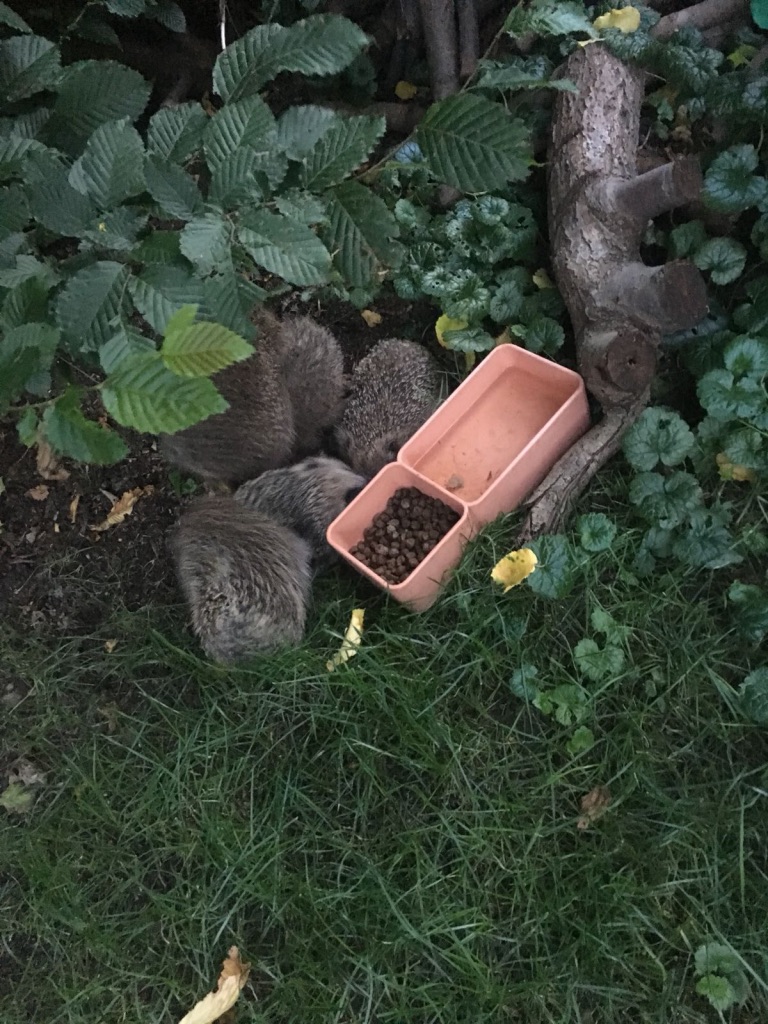 SOMBA Summer school
As part of my coaching we were challenged to create an online summer school four weeks course.
Challenge accepted – and a challenge it was…
It was also one of the most fun, invigorating, motivating part of my business this year. The course was for women in menopause striving to regain energy and vitality with a simple effective technique – Tapping or EFT (Emotional Freedom Technique) as some know it.
Now most business owners believe that nothing can be accomplished during the summer here in the northern hemisphere. Well, let me tell you, that was not the case for me. I had lots of wonderful active ladies in my summer course, who engaged, contributed and learned a lot! This was an excellent experience for us all. So, hence, the online course adventure will continue in the new year. I want to support, guide and inspire more women in midlife and menopause to empower them to unleash their "rebel" inside and discover a new outlook on life.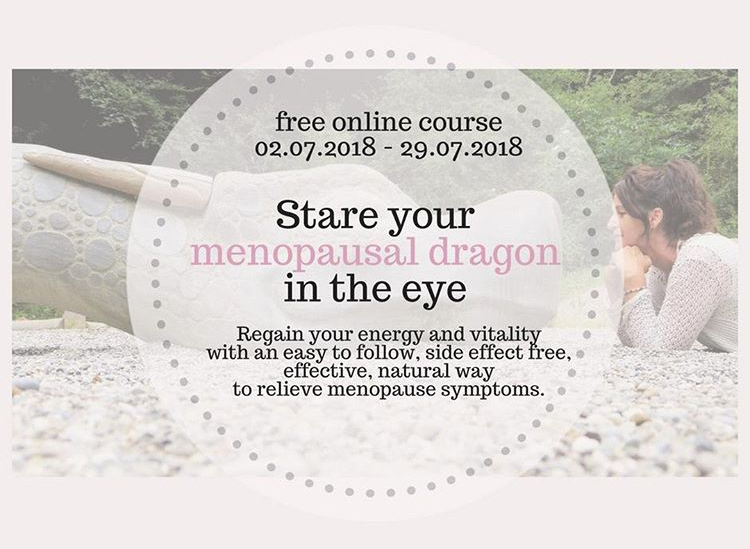 SOMBA summer school offer
Summer holidays: Algarve, Portugal
Half way through the course – summer holidays happened. Told you…
My daughter and I went on a short "excursion" to the Algarve, Portugal to visit a friend I hadn't seen in 20 years. Those friendships are the best – the ones where you haven't seen each other since forever – and at the same time when reunited you feel you saw them at least a week or two ago.
It was also during the time of the heatwave and raging wildfires in the southern region of Portugal. The ambiance was quite surreal – almost like one would expect the end of the world to look like, and the distance from the fires was over 60 km.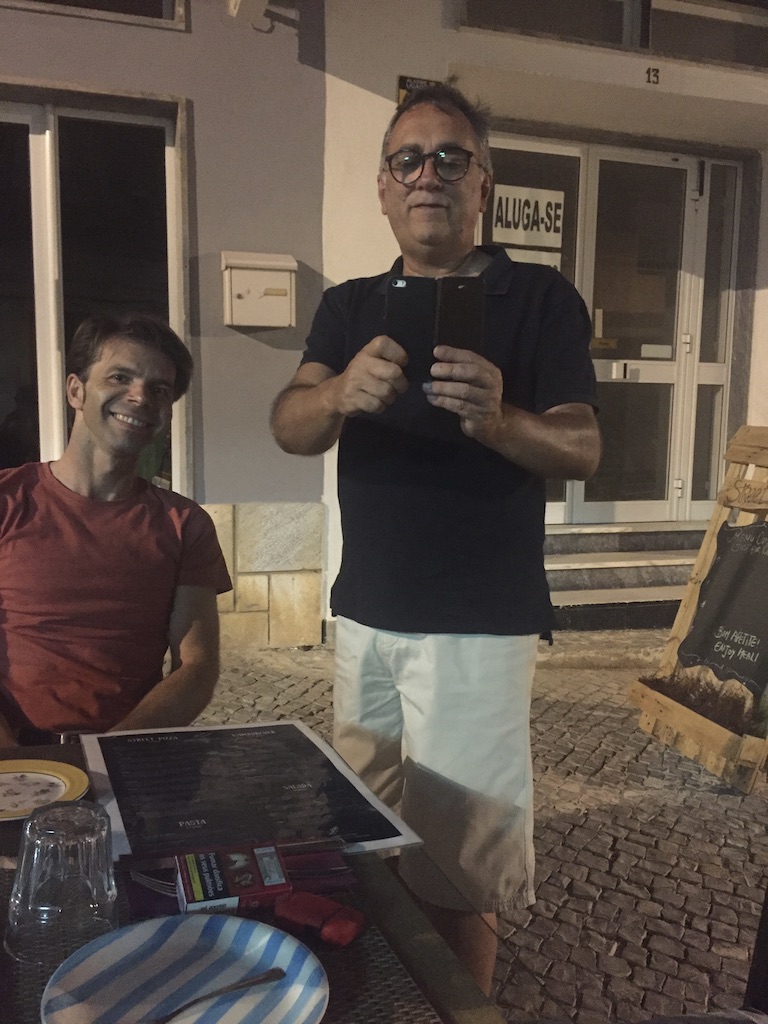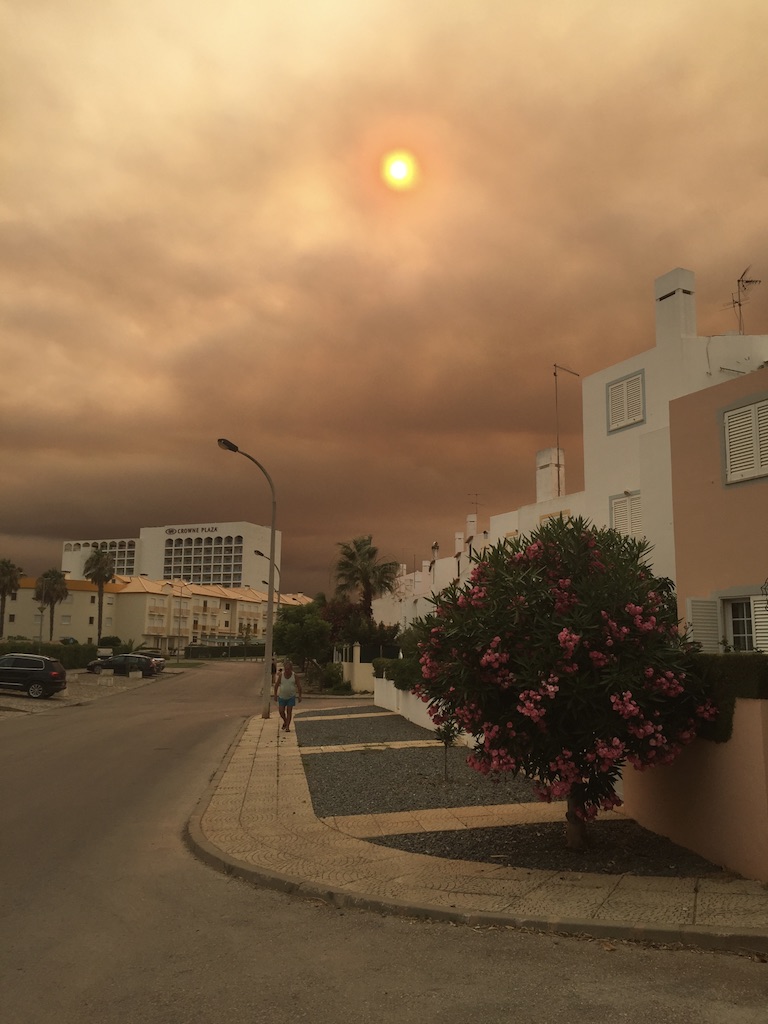 Apocalypse over Albufeira
"Greener" pastures
Hardly back from taking a break the next thing to tackle was the move of my practice in our health clinic. There was room for improvement and as the room had become too small, the best decision was to move – so, move I did – into a more airy, spacious and light environment. Ready to welcome more patients and clients.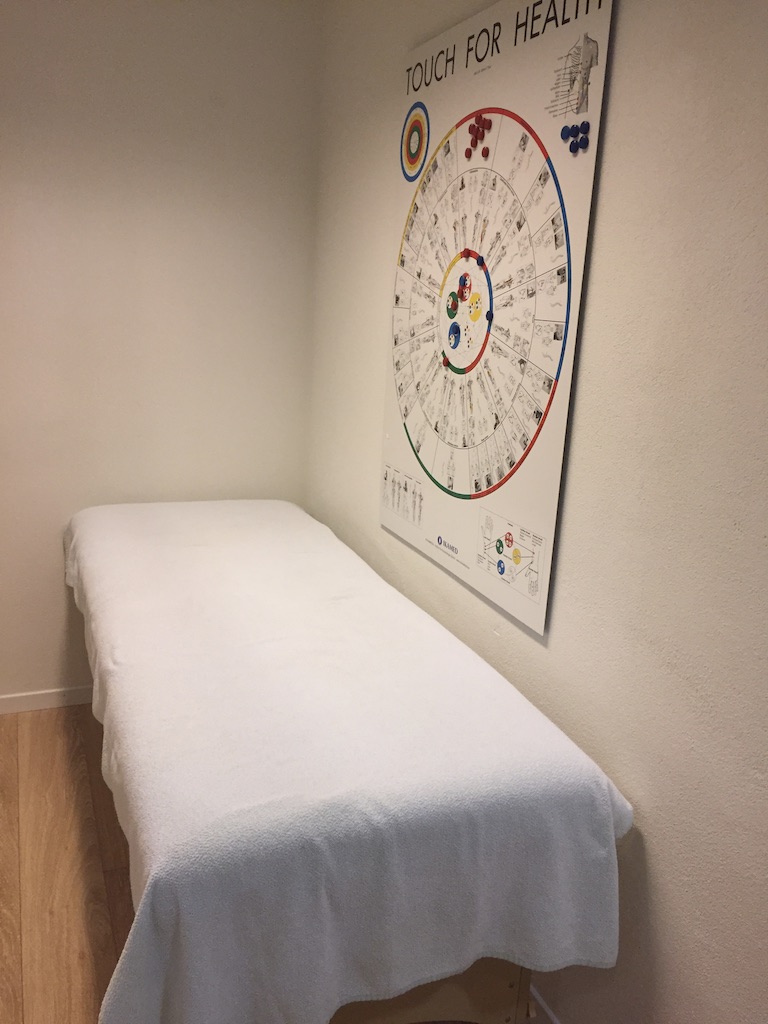 Sigrun live October 2018
October rounds the corner and it's once again time for a live event weekend with Sigrun. As an extension of my coaching which is now transitioned into a mastermind I get to meet my buddies live after having weekly calls online. What an event! And what lovely ladies.
If you're an entrepreneur – or aspiring to be one – I can HIGHLY recommend you find a mastermind, whether it's where I am, or with someone else. It's a big game changer in business.
Very special lady – Sigrun
Super masterminding friends
Socialising and keeping up with the Joneses – but not in a material way
The year is slowly drawing to a close and I feel that apart from a lot of business, my social life has kind of dwindled.
Wait, no, there was something. Fondue night with more neighbours and friends, with a lot of laughter and shenanigans. The guys were there too but they were in charge of cooking and taking films and photos.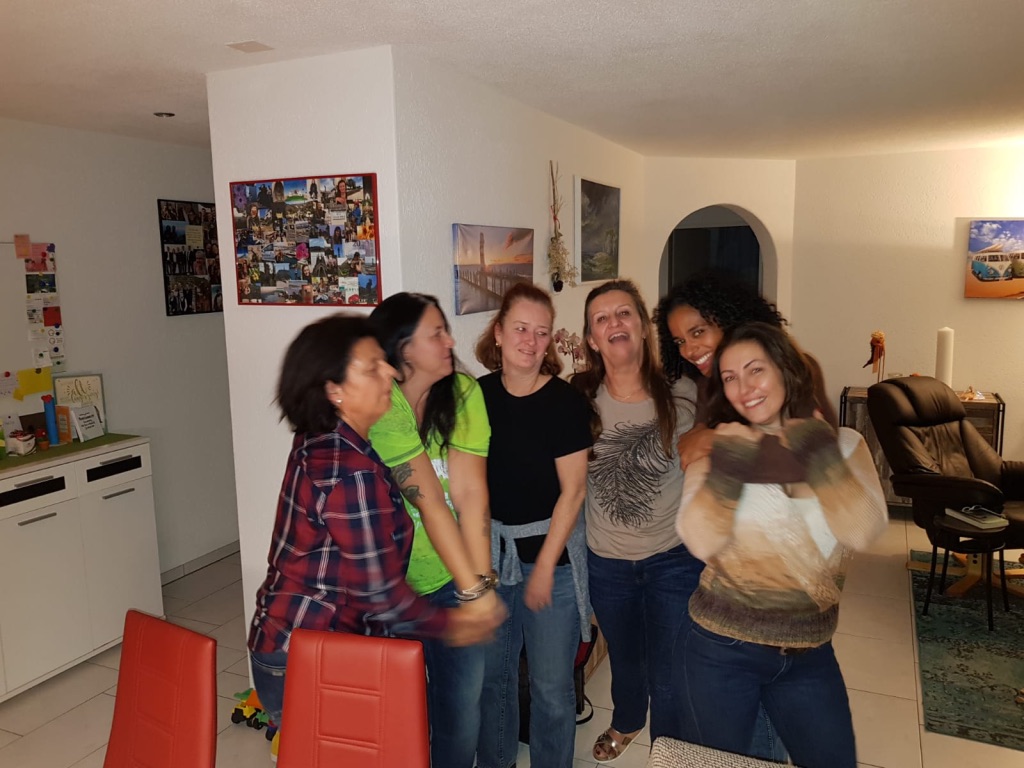 The next best ring thing
Another highlight of the year was the eventual arrival of the long awaited Oura ring. HUH, what's so special about that?
Well, hubby's wedding ring got lost in a major clean out and so instead of buying new wedding rings, we decided to invest (yes invest) in something that could be beneficial to our health. Well, not really beneficial health wise – but in a way that we can track all sorts of stuff that could be relevant to our health and tweak where necessary.
So what is so unique about this ring. Well, it tracks all sorts of stuff: sleep, resting heart rate, heart rate variability, activity and last but not least, readiness.  You can go and check them out here. I might even have a discount code if you're interested.
Continuing education –  Hypnowaving ???
And as time doesn't stand still – and further training is essential I want on to learn the ins and outs of Hypnowaving – EMDR for Hypnotherapists. Short and sweet – no explanation needed… or maybe… Ok so what is hypnowaving or EMDR?
According to psychology today "EMDR is a unique, nontraditional form of psychotherapy designed to diminish negative feelings associated with memories of traumatic events. Unlike most forms of talk therapy, EMDR focuses less on the traumatic event itself and more on the disturbing emotions and symptoms that result from the event."
EMDR for Hypnotherapists..
Hypnowaving Certification
Masterminding
The end of the year has almost arrived. Another special way to celebrate and create for the new year. A weekend with like-minded entrepreneurs to mastermind.
We travelled from near and far (Berlin, Hamburg, Cologne, Bern and Zürich) and we had an amazing weekend! We worked hard – masterminded till….., cooked and ate together, and had a bottle or two to celebrate our beliefs in each other and our dreams and aspirations.
We also realised, in the aftermath of the "battle" – that we will have to let the universe take charge of the decisions we made and let things be – sound weird, well hell yeah…
Hope this inspires any of you solo/entrepreneurs out there to do something similar – it is priceless and so invaluable!"
Masterminding with my buddies
Masterminding celebrations
OUTLOOK FOR 2019
2019 will definitely NOT be boring. There are more things on planned that mentioned here.
BUT this blog post is SOOOOOOOO LOOOONNNG that if anyone has got so far down, they deserve a medal!
Keep on, keep on blogging – and with a little help from my friend's and content coach, Judith "Sympatexter" Peters, I'm sure I'll manage.

A four week online course for women struggling in midlife – let the rebel out

Find a new hobby – maybe take up swimming again..

Vacation to some exotic island