Jenne Ragazzo
Dipl. Hypnosotherapist, OHTC, NGH, SBVH
Cert. IK Kinesiologin, Ikamed
It fascinates and delights me to work with people in different life situations to  be able to support, inspire and empower them on there way through life.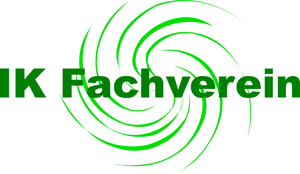 My name is Jenne Ragazzo and I was born and grew up as the oldest of four children in Windhoek, Namibia. I am married and mother of two teenagers. In 1989/1990 I travelled to Europe for one year and ended up getting "stuck" in Switzerland ….
As the daughter of a pharmacist and architect, I have always been interested in medicine/complementary medicine, basics and structures of health and medicine. It is important for me to integrate complementary health for my family and friends and consider methods that may be a little off the main stream.
In 2011, I decided to learn the fundamentals of IK Integrative Kinesiology. I was immediately fascinated by the effective but gentle method and attended the entire training as an integrative kinesiologist at the "IKAMED" in Zurich.
I graduated in 2016 as a Hypnotherapist and am excited about the rapid, sustainable help provided by modern hypnotherapy.​
I wish I had known about hypnobirthing or foundational birthing when I had my kids. And therefore my mission is to help other expecting moms to be able to experience a pain free awesome birth.
Other issues that I'm specialised in are symptom reduction during menopause as well as nail-biting, and fears & phobias.
I am looking forward to meeting you personally.
ALLE THERAPIEN IN DEUTSCH MÖGLICH.
Training
2016 OMNI Hypnotherapist (CH) incl. NGH Certification, Hansruedi Wipf (OHTC)
2012-2014 Training as dipl. IK Integrativen Kinesiologist at Institut für Kinesiologie in Zürich (IKAMED)
2011 Basic training as IK Integrative Kinesiologie am Institut für Kinesiologie in Zürich (IKAMED
Traditional western medicine courses
Anatomy & Physiology
Psychosomatic & Psychopathology
Psychopathology for children and teenagers/youth
Hygiene & Infection prevention
Emergency Training at the University hospital of Zürich
Pharmacology
Further training
Foundational Birthing, Ines Simpson 2017
Simpson Protocol Advanced, Stin-Niels Musche 2017
Simpson Protocol, Stin-Niels Musche 2017
Instant and Fast Hypnosis Seminar, by Hansruedi Wipf, 2017
Basic Seminar 'Process Perception & Communication (NLP-Practitioner) 2015
Kinesio Tape during and after pregnancy (Bodyfeet)
Kinesio Tape Basic Course (Bodyfeet)
Emotional Acupoint Tapping (EAK) (Susanne Achermann, Ikamed)
Optimal use of the brain (Kurt Studer, Ikamed)
Birth Balancing (Lilliana Roshardt Kumordzie, Ikamed)
IK Kinesiology and Typology of the 5 Elements (Ikamed)
Gemmotherapy (Jo Marty, Ikamed)
IK Kinesiology and Schüssler Salts (Ikamed)
Touch for Health I-III (Ikamed) Brain Gym I & II (Ikamed)
Memberships
These memberships underline the quality assurance and the requirements for education and training. As a member, I  am obliged to adhere to the ethical guidelines and am subject to secrecy.